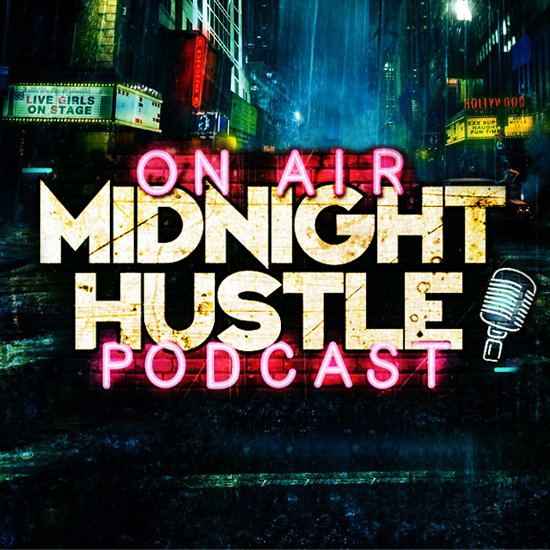 DieHard Derek is joined by MILF cam girl and porn star Lily Craven!
As she ramps up for Exxxotica in Miami, and the launch of her new radio show, "Phone Sex with Lily" on K97FmRadio.com - Lily Craven discusses how she got into the adult entertainment and porn industry, and shares details on the following topics:
- Why did you become a porn star?
- Revenge Sex for a cheating husband
- When your kids know that mommy does porn
- Taboo porn fetishes - sexy step-mom porn
- Getting ripped off by amateur porn producers
- Lily's "What I Won't Do" Tour
- Fisting and Oversized Toy Play
- Fetish requests that freak you out
- Working with different talents and how to prep before shooting a porn scene
- Fans masturbating to your content
- Porn as a business and going to school for a business marketing degree
- Helping new girls and is it competitive
- Not enjoying blowjobs and cumshots
- Talking dirty and JOI
- Getting huge fake boobs
- and much more.
 *********************************************
Follow Lily Craven at:
Official Website: https://lilycravenxxx.com/
Twitter: https://twitter.com/lilycravenxxx
Instagram: https://www.instagram.com/real_lilycraven
**VISIT LILY'S CONTENT SITES ON MANYVIDS AND CHATURBATE**
*********************************************
Subscribe NOW to The Midnight Hustle: https://www.youtube.com/c/MidnightHustleOfficial
Get MORE of That Midnight Hustle:
► PODCAST: https://midnighthustle.podbean.com/
► FOLLOW on Instagram: https://www.instagram.com/midnight.hustle
► FOLLOW on Twitter: https://twitter.com/MidnightHustles
Get MORE of "DieHard" Derek Gordon:
► FOLLOW on Instagram: https://www.instagram.com/derekgordon_onair
► FOLLOW on Twitter: https://twitter.com/YoDerekGordon
Midnight Hustle is a variety of pure unfiltered content for your entertainment - featuring podcasts, celebrity interviews, pop culture, event coverage, comedy bits, video commentaries and reactions, wrestling matches from NWA Cyberspace, never before seen footage from Derek Gordon's work as a video producer, some weird shit that I can't even explain, and much more. This is a brand that does not have rules, nor does it want to be labeled and cornered into any given genre. Can you dig it?
All content is exclusively owned by Derek Gordon and Midnight Hustle - unless otherwise noted.
#LilyCraven #LilyCravenXXX #Pornstar #PornstarInterview #Porn #MILF #Sexy #Fetish #Sex #BigBoobs #BigTits #Blowjobs #Podcast #CamGirl #AVN #Cumshot #AdultEntertainment #Pornography #AdultFilmStar #Porno #Comedy #AdultFilm #HowToBecomeAPornstar #AskaPornstar #taboofetish #manyvids #Chaturbate #Over40Porn #Comedy